We create
working digital products

for your business
Our story started when two web developers decided to sail their own boat and set up a web studio.
Having gained the knowledge required for a life cycle development of web projects, we kept moving forward step by step, getting an eye-opening experience and building a strong team of experts.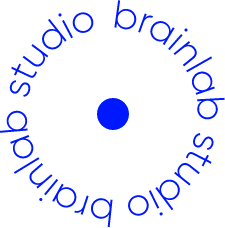 Studio With a Story
Studio Foundation
First projects and team building. Growth and meeting partners.
Holding positions
It was a tough year for Ukraine, but due to our team and partners, we could hold the position in the web development market.
Team Training
Requirements for web standards change faster than you think. An integral part of BrainLab is an ongoing team development, learning the latest technologies and web tools.
Growth and Planning
Partner network development, close cooperation with leading digital agencies and well-known brands. Determining further company's directions.
Focus on What's Important
Our priorities are large-scale projects of multifunctional online stores and custom corporate developments.
Always Forward!
Everyday growth and constant improvement!
Brainlab Is About Figures
Web development and site promotion must be entrusted to an experienced company that provides complex services in e-commerce market.
Have questions?
Let's discuss your tasks. Get in touch today!
Transparent Working Conditions
We provide a contract with guarantees and obligations.
Flexible Payment System
70/30, 60/40, 50/50 per stage.
Ongoing Feedback
Stay connected via communication channels that are comfortable for you.
Work Stage Reports
Track results in real time.
Website training, Tech Support
Consulting & recommendations after launching.
Demo Version of a Website Admin Panel
We give test access to explore site management.
Ultimate Involvement in Your Business
We involve in business processes and build conversion-centered design.
Custom Design & Web Development
Clean and optimized code, responsive design for your target audience.
Our clients
We work with various business areas.
Do you want to create something great?
Let us help you.
Ready? Contact today.
Contact us!
Our office
Ukraine, Kiev
Eugene Sverstyuk street, 19
Phone number
+380953078885
Do you want to create something great?
Let us help you.
Ready? Contact today.